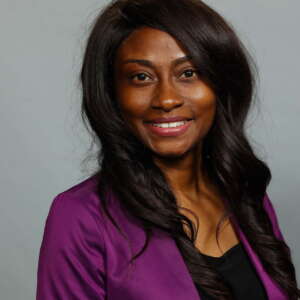 Owner | Lead Party Planner | Event Designer
Ashia
Founded in 2013, Ashia has been partying and creating unforgettable luxury parties ever since (cue in the confetti).  Ashia is a party enthusiast with a fun, colorful, and infectious personality.  She is no stranger to hard work and the struggles and demands to have a work-life balance while being a wife, mom, chef, Uber driver for the kids, employee, entrepreneur, published book author, and motivational speaker.  Ashia spent over 20 years as a software engineer and recently transitioned to a Business Program Manager role.  Ashia is a lifelong learner and has a Master of Science degree in Communications Technology and certificate in Hospitality and Tourism Management.  On the weekends, she transforms into your go-to Party Girl for all your social event needs.
Ashia is obsessed and meticulous with the execution, planning, and creative details, hence the company name.  She loves expressing her creativity and is a junkie for all things party related.  She loves the rush and thrill you get when planning events.  She's running towards the craziness and fire when everyone else is running away or screaming for help.  After the party is all said and done, she wants to do it all over again.  All we can say is that it's in her DNA.  Ashia's professionalism, customer service, and bubbly demeanor give her client's confidence to sit back, relax, and enjoy the ride.  Her clients enjoy the experience from start to finish and everything in between.  Ashia is excited to offer keynote and motivational speaker workshops to empower women and moms to get out of survival mode, follow their passions, and fulfill their dreams.
Ashia resides in Northern Virginia with her husband and two active sons that keep her on her toes.  She is always on the move but in her spare time, Ashia enjoys international travel, playing family game night, being an unofficial cheerleader and sideline coach at her son's soccer games, and cutting up on the dance floor to her favorite tunes.