Are you planning a corporate anniversary, holiday party, grand opening, client appreciation, or product launch? Are you looking for an event planner or party stylist to come on the day of your event and transform your office, business, or venue party space? When it comes to planning a fabulous party, it's all in the details and experience! Our team will bring the WOW FACTOR that your event deserves, leaving your clients, partners, and guests raving over your party for years to come. Some of our previous happy clients include the Washington NFL Football Charitable Foundation, Northwest Federal Credit Union, Deloitte, and more.
We're excited to offer the below options for our corporate clients.
Corporate Milestones | Anniversaries
Children's Facilitated Arts & Crafts (We entertain and facilitate the kids!)
Customer Appreciations
Employee Mixers
Holiday Parties
Grand Openings
Book Signings
Vision Board Party
Networking Events
Charity Galas | Non-Profit Events
Fundraisers
Dinners | Balls | Galas
Product Launch
Retirement Parties
We Offer Full-Service Planning and Event Design
Corporate Gallery
Click on the image thumbnails below to view our collections.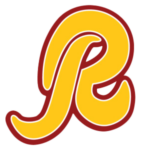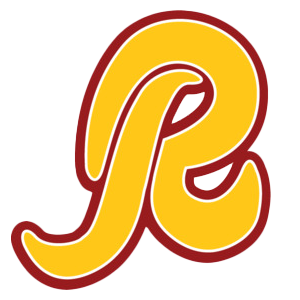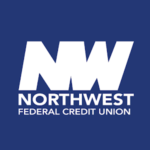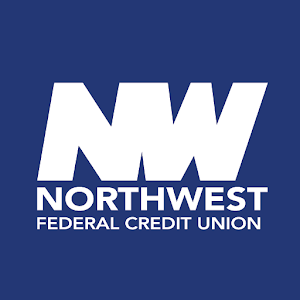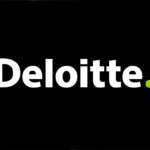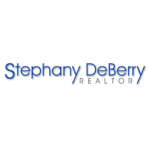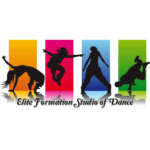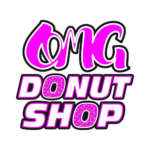 Preferred Vendor List
Party Sticklers has built special relationships with various hospitality venues to better serve our clients. Our preferred vendors offer high-quality offerings and impeccable customer service that consistently provide outstanding products and services to our clients.
Our full-service event planning service is perfect for anyone looking for assistance with their next event from start to finish and everything in between. You get the best of both worlds with our experience in event planning and event styling/decorating. Our full-service package does not include invitation coordination.  We do not mail formal save-the-dates, invitations, and thank you cards to your guests. Party Sticklers will provide venue and vendor coordination for the duration of your party up to 4 hours. Additional fees will incur for custom orders, party add-ons, equipment rentals, and specialty table linens.
Are you looking for a decorator or event stylist to come in the day of your event and transform your party space? When it comes to planning a fabulous party, it's all in the details! Our professional event and party stylists can transform any space. We're here to guide you in making the right design and aesthetic choices. Your event stylist will come to your venue the day of your event, setup, decorate, breakdown, and cleanup the party decor. We will return to your venue after your party ends.  Venue and vendor coordination is not included with our event design services.  If you need venue and/or vendor coordination, please choose the full-service package.  Additional fees will incur for custom orders, party add-ons, equipment rentals, and specialty table linens.
Are you looking for a stylish, fun, colorful, and creative way to wow your guests for your next event?  Balloons are a great decoration choice for adults and children.  Gone are the days where balloons are reserved only for kid parties.  With today's trendy balloon decor options, adults can also enjoy stylish, eye-catching, and sophisticated balloon decor.  The bright and vivid colors will instantly attract your guests and you will have Instagram worthy pictures.  Custom balloon decor can complement any theme and color scheme.  Did we mention that balloons are a wonderful addition for backdrops, selfies, photo opportunities, and take Instagram worthy pictures?  Whether you're celebrating a milestone birthday party, graduation, anniversary, or corporate grand opening we'll make your event POP!
Our team can create custom balloon garland arch backdrops, confetti-filled balloons, columns, and arches.  Make a statement and order your custom balloon decor today.
BALLOON PRICING:
Balloon Bouquets: $2.00 each (Outsourced / Latex Helium Balloons)
Balloon Columns: $150.00 (Set of 2/56-64 Balloons)
Balloon Garland Arch: $150.00 (60-150 Balloons)
Balloon Table Arch: $150.00 (75+ Balloons)
Balloon Centerpieces: $15.00 (Set of 6-7 Balloons)
Mosaic Balloon Filled Numbers/Letters: $35.00 each
Statement Balloons: $15.00 – $20.00
26″ – 36″ Giant Foil Number Balloon (Gold or Silver): $15.89
Planning an upcoming social event, grand opening, or customer appreciation! Are you looking to have some eye candy and WOW your guests, market and brand your company, or looking for an extraordinary take-home favor? Here's the scoop, we provide elaborate and high-end candy buffets to match your color scheme or corporate logo colors. You can choose to have your candy bar alone or pair it with other desserts. If that doesn't give you a sweet tooth, we also offer non-candy options. Some of our favorites are ice cream sundae station, s'mores bar, cookie decorating, popcorn bar, and cupcake decorating. Our candy buffets are top-notch from the exquisite table decor, yummy candy, stunning candy labels, backdrops, glitzy candy scoops, and personalized candy bags. Sounds yummy right, so how does it work? Our prices are determined by the type of candy, guest number, and preferred decor. Once you place your order, you will receive our scrumptious and oh so sweet candy menu. Whether chocolates, hard, chewy, or sweet and sour candies are your cup of tea, your candy options are endless! We can turn any ordinary party into the SWEETEST day ever! Life is sweet, book your candy buffet today!
CANDY PACKAGES:
Mini: 25 guests, starting at $350 or $150 w/ party planning service, 4-6 glass (adults) or acrylic (kids) candy jars, and 4 candy choices
Small: 50-75 guests, starting at $450, 9-10 glass jars, 5 candy options, and 8'x8′ backdrop.
Medium: 100-175 guests, starting at $600, 11-12 glass jars, and 6 candy options, 8'x8′ backdrop, and candy attendant included
Large: 200-300+ guests, starting at $1,200, 13-14 glass jars, 7 candy option, 8'x8′ backdrop, and candy attendant included
PACKAGE INCLUDES:
Setup, Styling, and Breakdown.
1-2 Hour Setup and 1 Hour Cleanup of our Party Decor.
Candy Attendant Included with Large Buffets.
Backdrop Included with Medium and Large Packages.
Choose 1-3 Candy Colors.
Choose 4-7 Candy Options per your Package.
Up to 14 Glass or Acrylic (Kids) Jars per your Package.
Serving Trays, Cake/Cupcake Stands, and Risers
Props, decor, and signage.
1 – 6′ Rectangular Table or 8′ Table for 200+ guests (If not provided by the venue)
1 – Premium Table Linen.
Custom Candy Dish Wording/Number Set Filled with Candy.
Personalized White Candy Bags with White Labels.
Candy Jar Ribbon and Labels.
Ribbon and/or Tent Cards for Specific Jars Only.
Candy Scoops and Tongs.
Leftover Candy is yours to Keep.
CANDY ADD-ONS
Candy Attendant: $25.00 per hour
SPECIALTY DESSERTS (ADDITIONAL FEES APPLY)
Cupcakes
Cake Pops
Cookies
Oreos
Popcorn
Brownies
Mini Donuts
Pretzel Rods
Marshmallow Pops
Rice Krispie Treats
French Macarons
Dessert Table Upgrades
Cupcake Decorating
Cookie Decorating
Gingerbread House Decorating
Ice Cream Sundae Bar
Hot Cocoa Station
Donut Bar
S'mores Bar